Simple Minds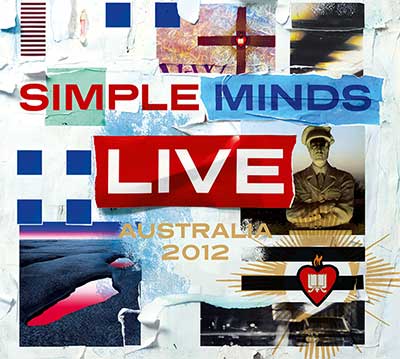 One of the years most captivating tours kicks off later this month when rock legends Simple Minds, art rock pioneers Devo and Australias the church take the stage for eagerly-awaited indoor concerts and a day on the green events. And exciting news for SIMPLE MINDS fans - DiscLive will be there to capture it all! We will be capturing each and every one of the Australian shows for the first time ever, and offering limited edition, individually numbered CD sets to fans right after the show! Not only that we are also offering a special DELUXE edition that includes an exclusive rockumentary style audio interview with legendary US radio personality REDBEARD interviewing Jim Kerr! Both editions are available to pre-purchase online. And since these are STRICTLY limited edition, you may want to pre-order yours before the tour so you can ensure you receive your copy! Remember, you can order your CD set and have it shipped home to you, and you may also order it and pick it up at the show when you leave! ORDER IN ADVANCE AND SAVE MONEY! Australian fans please pick INTERNATIONAL when filling out the order form! :) Order your copy today!
We are pleased to be offering limited edition recordings for the artist above. Not to be confused with a "sound board" recording, these recordings are fully mixed and mastered on the fly and are true collectors items. Only a few of each of these products will ever be made!
Product availability is subject to the date of the concert. Even if you cannot attend the show you can still order products and we will ship them to you! For shows that have not yet occurred, you can order "pick up" items (those items where you will be attending the show). In doing so, you are purchasing a printable voucher which may be redeemed at the concert you attend to pick up your product. IF YOU DO NOT SEE "PICK UP" ON THE SHOW YOU WANT TO PURCHASE, THIS MEANS THE ONLY OPTION AVAILABLE IS TO HAVE IT SHIPPED HOME TO YOU. HOWEVER, IF YOU ATTEND THE SHOW, YOU MAY STILL ORDER YOUR COPY AT THE SHOW AND TAKE IT HOME THAT NIGHT. For "ship home" items, we make every effort to send the master recordings to the fulfillment house within 3-7 business days of the specific show (this depends highly upon location of said show). Therefore you should allow up to 5 business days for processing, and additional delivery based upon your chosen method of shipment of up to 7 business days for domestic and two weeks for international in ADDITION to processing time. THIS IS ESPECIALLY TRUE FOR ACTIVE TOURS.
SELECT "PICK UP" ONLY IF YOU ARE ATTENDING THE SHOW AND WISH TO PICK UP THE ITEM RIGHT AFTER!