TESLA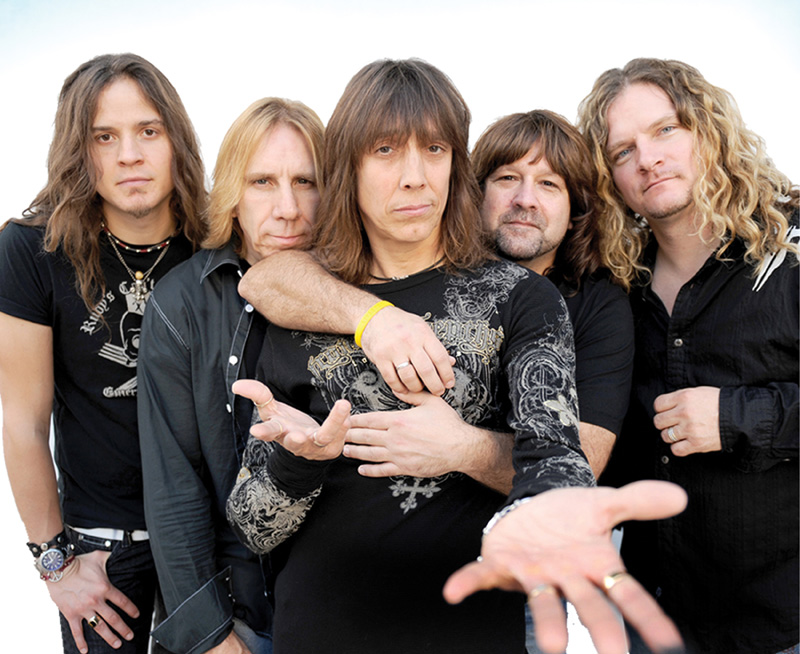 TESLA is a multi-platinum-selling rock band from Northern California known for their melodic songs and down to earth appeal. Thanks to their die-hard, loyal fan base and their younger generation offspring, TESLA continues to tour to sold-out crowds around the world. TESLAs first HAC (Hot AC) track off Forever More, Fallin Apart is accompanied by a concept video available for viewing online. The ballad is sure to touch the hearts of music fans, similar to the way their hit single and crowd favorite, Love Song did in years past. TESLAs line-up consists of four of its original members: vocalist Jeff Keith, guitarist Frank Hannon, bassist Brian Wheat, and drummer Troy Luccketta and new guitarist Dave Rude who has brought a new energy and creativity to the band. TESLA were formed in Sacramento, CA, in 1985, out of an earlier, locally popular group called City Kidd, which dated back to 1982. The band wrote original music and knew their name didnt fit the sound. At management's suggestion, the band named itself after the eccentric inventor Nikola TESLA, who pioneered the radio but was given only belated credit for doing so. After playing several showcases in Los Angeles, TESLA quickly scored a deal with Geffen and released their debut album, Mechanical Resonance, in 1986; it produced the hard rock hits and crowd favorite, "Modern Day Cowboy" and "Little Suzi." Mechanical Resonance reached the Top 40 on the album charts, and eventually went platinum. We are especially excited to be working with our friends TESLA to be offering limited-edition collectible live products, for the first time EVER to their fans. These are strictly limited-edition, individually numbered high-quality CD sets - not to be mistaken for "sound board" recordings. Reserve your copy (or copies!) now, below, and have it shipped home to you, or just pick it up as you leave the show you attend!
We are pleased to be offering limited edition recordings for the artist above. Not to be confused with a "sound board" recording, these recordings are fully mixed and mastered on the fly and are true collectors items. Only a few of each of these products will ever be made!
Product availability is subject to the date of the concert. Even if you cannot attend the show you can still order products and we will ship them to you! For shows that have not yet occurred, you can order "pick up" items (those items where you will be attending the show). In doing so, you are purchasing a printable voucher which may be redeemed at the concert you attend to pick up your product. IF YOU DO NOT SEE "PICK UP" ON THE SHOW YOU WANT TO PURCHASE, THIS MEANS THE ONLY OPTION AVAILABLE IS TO HAVE IT SHIPPED HOME TO YOU. HOWEVER, IF YOU ATTEND THE SHOW, YOU MAY STILL ORDER YOUR COPY AT THE SHOW AND TAKE IT HOME THAT NIGHT. For "ship home" items, we make every effort to send the master recordings to the fulfillment house within 3 business days of the specific show. Therefore you should allow up to 5 business days for processing, and additional delivery based upon your chosen method of shipment.
SELECT "PICK UP" ONLY IF YOU ARE ATTENDING THE SHOW AND WISH TO PICK UP THE ITEM RIGHT AFTER!