Saving Abel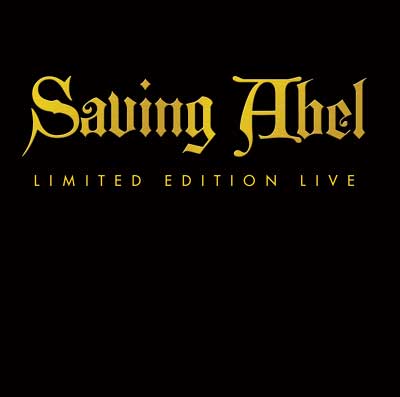 Saving Abel play Southern hard rock influenced by classic bands such as Lynyrd Skynyrd and contemporary acts like 3 Doors Down. The quintet are led by frontman Jared Weeks and guitarist Jason Null. The two men grew up in Corinth, Mississippi, playing in separate bands. After they began working on material together, they quit their original groups, later recruiting guitarist Scott Bartlett, drummer Blake Dixon and bassist Eric Taylor to complete the lineup. Saving Abel worked with producer Skidd Mills on a self-released 2006 album that generated interest in the group, landing them a deal with Virgin Records. Again working with Mills, the band released its major-label debut, Saving Abel, in March 2008. Saving Abel included a handful of tracks from the original collection, including 18 Days and Beautiful You, but its most successful track was a new composition called Addicted. A sultry tale of a sexually combustive relationship, Addicted quickly became a staple of mainstream rock radio. In 2008, Saving Abel toured with Puddle of Mudd, Shinedown and Buckcherry. Saving Abel returned with their sophomore disc, Miss America, on June 8, 2010. The first single was Stupid Girl (Only in Hollywood)." and their current #1 hit single is "The Sex is Good." We are excited to capture the heavy melodic live sound of this amazing rock group.
We are pleased to be offering limited edition recordings for the artist above. Not to be confused with a "sound board" recording, these recordings are fully mixed and mastered on the fly and are true collectors items. Only a few of each of these products will ever be made!
Product availability is subject to the date of the concert. Even if you cannot attend the show you can still order products and we will ship them to you! For shows that have not yet occurred, you can order "pick up" items (those items where you will be attending the show). In doing so, you are purchasing a printable voucher which may be redeemed at the concert you attend to pick up your product. IF YOU DO NOT SEE "PICK UP" ON THE SHOW YOU WANT TO PURCHASE, THIS MEANS THE ONLY OPTION AVAILABLE IS TO HAVE IT SHIPPED HOME TO YOU. HOWEVER, IF YOU ATTEND THE SHOW, YOU MAY STILL ORDER YOUR COPY AT THE SHOW AND TAKE IT HOME THAT NIGHT. For "ship home" items, we make every effort to send the master recordings to the fulfillment house within 3 business days of the specific show. Therefore you should allow up to 5 business days for processing, and additional delivery based upon your chosen method of shipment.
SELECT "PICK UP" ONLY IF YOU ARE ATTENDING THE SHOW AND WISH TO PICK UP THE ITEM RIGHT AFTER!